5 Best Beekeeping Courses for Beginners
If you're passionate about beekeeping and want to set up a hive, you're in the right place. Of course, beekeeping takes years to master. However, seeking help from professionals can save you a ton of time and effort.
Today, we bring the best beekeeping courses for beginners to help you start your journey. Whether you're a total newbie or have done a bit of research, the following list can help you kickstart your beekeeping adventure.
So, keep reading to start exploring the mesmerizing world of beekeeping and get what the buzz is all about.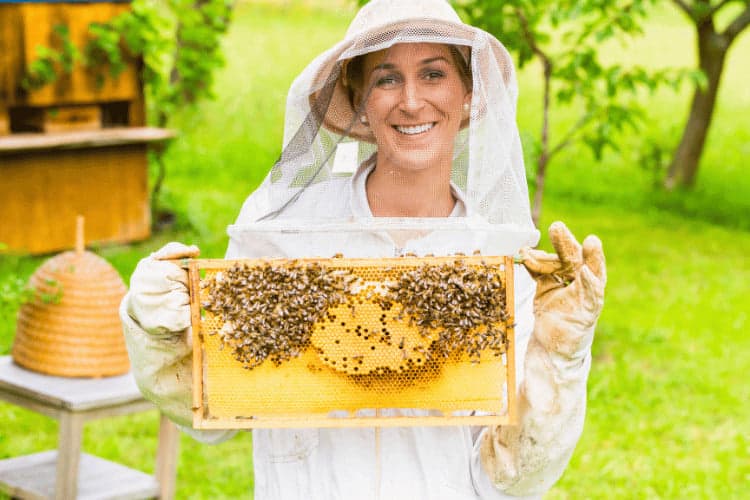 This course is excellent for you as an aspiring beekeeper. At quite a reasonable price, it covers all the basics of beekeeping, from the history of collecting honey for food to dealing with any hive issues you may face.
Primarily, the beekeeping for beginners course consists of 41 lectures divided into 13 sections, with a total duration of a bit over eight hours. It may seem like a short time, but this comprehensive Udemy course covers more topics than you think.
Here are the most notable parts of the course and what you'll learn through them.
The Introduction: First, the course will help you understand the general benefits of bees and why their population has been getting smaller over the years. Then, you'll have an overall idea about what you need to consider before you start beekeeping.
All About the Bees: In this section, you'll learn about the bees themselves, including their breeds, how they make honey, and how they communicate. In addition, you'll also know the cost of buying bees, the types of hives, and the best locations to keep them in.
How To Start Beekeeping: During these lectures, you'll get a general idea about all the equipment you need to start beekeeping. Additionally, you'll learn how to set up, manage, inspect, and solve the most common issues of your bee hive.
Harvesting and Maintenance: These final lectures include all the information about harvesting your precious honey and the bee products you can start making. They'll also teach you how to prepare your hive for winter to increase its survival rate.
Pros
This course is the real deal, presented by 5th-generation beekeepers.
The instructor is quite friendly, and the classes are easy to follow.
It's suitable for beginner beekeepers, even those with zero information about bees.
It's a great online course for those who can't attend in-person classes for any reason.
It's much more comprehensive than you might think, covering most key aspects of hive management at an affordable price and giving you a certificate of completion at the end.
Cons
It doesn't provide a hands-on beekeeping experience.
You may rarely experience technical issues with the video screen on certain smart devices.
This course offered by PennState Extension is fantastic for those who want to keep bees as a hobby or help preserve the threatened species. Even those who already have experience with bees can benefit greatly from the Beekeeping 101 course.
Mainly, this whole course is nine hours long, with ten sections to explore. It tackles the most essential topics, from the science of honeybees and their behavior to identifying all the common diseases.
Through such a course, you'll also learn about all the beekeeping equipment to kick-start your project. Plus, you'll know what products your hive can help you make as a beekeeper.
After finishing this course, you should be well-informed about all the fundamentals of beekeeping and ready to manage your bee colonies.
Pros
It's a great and time-saving way to start your hobby if you're interested in beekeeping.
It contains both downloadable and printable content for future reference.
It's well-structured and highly informative, answering several of your most-asked questions.
Signing up for this course, you get access to plans on how to build a solar extractor.
The course includes useful interactive questions and a final exam to test your overall comprehension.
Cons
The course doesn't tackle the subject of possible pest treatments thoroughly enough.
Like many online courses, the Beekeeping 101 course lacks hands-on experience.
It's a bit pricier than other options.
Though not your typical course, this free introductory to beekeeping can be quite helpful for you as a beginner. All you need to do is sign up through their website, and they'll send you daily emails with links to all lessons in each section.
In general, the introductory syllabus offered consists of three courses where you get to learn about bees, beehives, and how to maintain them. Here's a quick overview of the topics covered in these courses.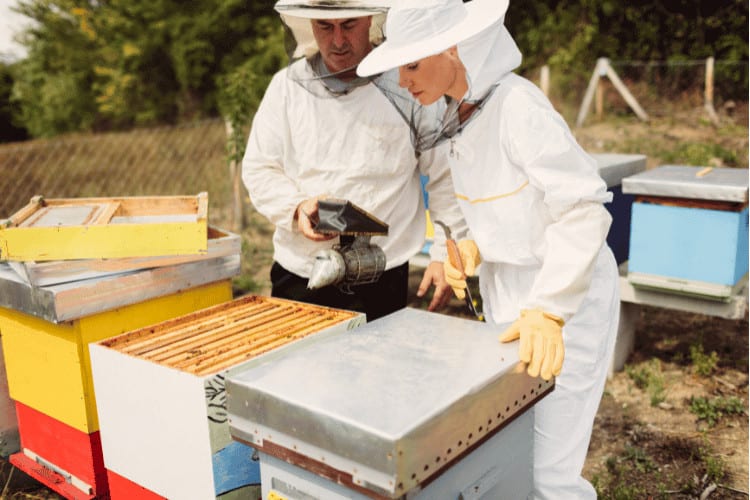 Course #1: This part includes information about the science of bees, their species, and how they reproduce. It also contains details about the lifecycle of this marvelous insect and how it produces honey.
Course #2: The following section is all about practical details, from the equipment and clothing you need to set up your beehive.
Course #3: The final part addresses the most vital topic after setting up a beehive, which is keeping it healthy. In this section, you'll learn about managing and inspecting your beehive as well as harvesting the honey.
Pros
The course is free, which is ideal for those who want to save money to buy beekeeping equipment.
The lessons' links arrive in your email regularly with details about each section.
It gives detailed information about all the essential topics of beekeeping.
Signing up for their membership, you get access to members-only discounts and discussion groups.
Cons
It can't be described as a specifically designed course, as it consists of links to blog posts on the website.
It doesn't include webinars, PowerPoint presentations, or interactive exams, just articles, which might be boring for some.
This short course is fantastic for anyone who wants to know more about bees and beekeeping. It gives you an outline of the world of bees through a few short and quick lectures.
This Beekeeping 101 course by Udemy consists of 24 on-demand video lectures. Each part is only a few minutes long, with a total duration of just one hour. Besides that, it gives you access to eight articles and two downloadable resources.
Mainly, the course goes over the anatomy and life cycle of bees as a start. It also explains the three types of honey bees and their role in the colony. Going a bit deeper, it teaches you how to set up a beehive, what equipment you need, and how to deal with bees.
Pros
The course is suitable for those looking to learn the fundamentals of beekeeping.
It comes with a beekeeping calendar to keep track of what's happening inside the hive all year round.
It also offers useful printable guides, including an inspection sheet to help you with keeping a record of your hive inspection.
You receive a certificate of completion after finishing the course.
Cons
The course may not contain all the information you like to know due to its short duration.
It feels a bit overpriced compared to the topics it covers.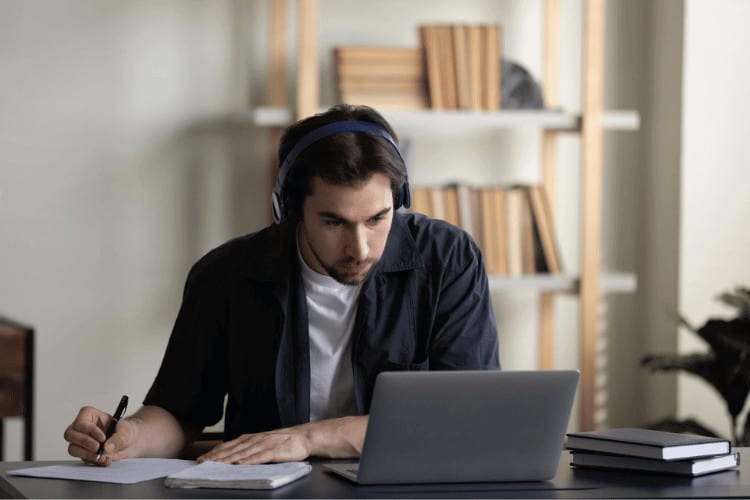 HoneyFlow offers an extensive course for those who want to begin beekeeping and continue learning as they go. It follows your journey step by step, providing you with the expertise you need to succeed.
Primarily, the content of this course is super helpful, presented by world-leading figures in the world of beekeeping. It saves you the precious time you spend scrolling through endless forums in search of information.
Unlike its counterparts, this course is subscription-based. This means you have to pay monthly fees to get immediate access to the first 12 lessons. That said, you'll have to wait to receive a new lesson every 11 days.
On the other hand, if you choose the yearly membership, you get immediate access to over 50 lessons. Plus, you receive new lessons as soon as they're produced.
Besides learning the fundamentals of beekeeping, you also get to:
Have all your beekeeping questions answered via email.
Help the environment by protecting endangered pollinators.
Take short quizzes to test your knowledge.
Access useful downloadable resources.
Pros
The subscription fees are quite affordable, with a free trial period of 30 days.
You can cancel at any time without paying any cancellation fees.
The content is suitable for all kinds of climates across many regions.
After finishing the first 50 lessons, you unlock an assessment that awards you with a certificate of achievement after finishing.
Cons
You have to get a yearly membership to access the entire course content.
It's subscription-based, which might not be convenient for some people.
Wrap Up
If you're just starting with beekeeping, it's important to know all the right practices to set up and maintain a healthy hive. That's why you might want to check out the best beekeeping courses for beginners to help you with that.
Such courses give you access to content prepared by experienced beekeepers. So, don't miss the chance to learn something new, enrich your hobby, and make a positive impact on the environment.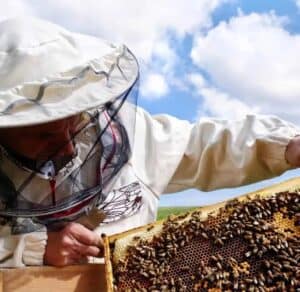 My goal is to show that anyone can take up beekeeping and it can be a very rewarding hobby. I strive to share my experiences and answer any questions you may have.