5 Best Beekeeping Courses
As beekeepers, we realize the importance of the skill that used to be just a hobby for many years. Though it still is, beekeeping has currently transformed into having a crucial role in sustainable agriculture and environmental conservation.
As a result, the world is in constant need of more experienced beekeepers. That's why we gathered the best beekeeping courses for you to polish your knowledge and elevate your beekeeping skills.
In this article, we're going to explore the details of these courses and what they can add to you. So, keep reading.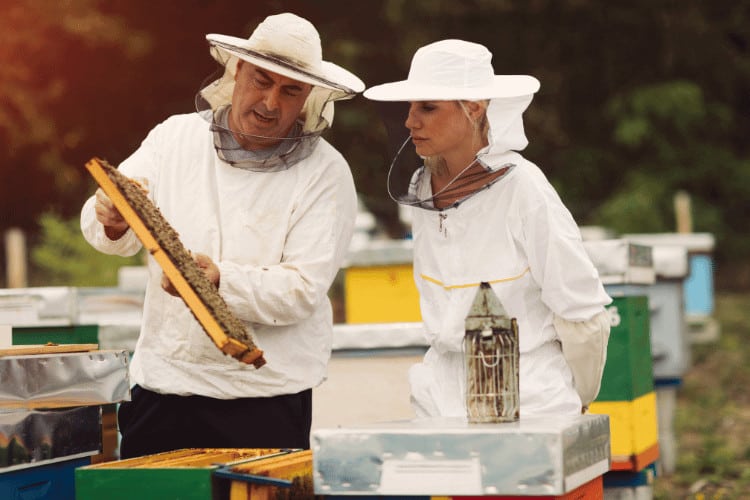 Whether you're just starting beekeeping as a hobby or aiming to have a larger business, this course teaches you the best ways to take care of bees. From basic knowledge to advanced practices, it provides you with the tools you need to pass the university's final exams.
Mainly, this comprehensive program consists of four courses. The first course tackles the subject of honeybee evolution, biology, and behavior. Through this course, you'll learn the characteristics of a colony and what factors contribute to its success.
Moving on to the second course, you'll start gaining more knowledge about managing pests and diseases. This part will teach you Integrated Pest Management (IPM) principles and how to apply them to maintain a healthy colony.
In addition, the final two courses will support your knowledge with the techniques that help you run a successful apiary. They'll also work on your skills, commercial-wise, in case you consider benefiting from the beekeeping business.
That said, you'll need to pass a series of written, oral, and field exams to receive a final certificate.
Pros
The course is 100% online (even the field exam) and doesn't require any additional textbooks or other material.
You have the option to take all the exams in person if you want.
The course follows a "learn at your pace" strategy, providing you with a schedule of deadlines to help you stay on track.
The classes take a break during summer to give you the time to manage your apiary.
The program is taught by industry experts, such as Kimberly Carpenter, Ben Carpenter, Thomas D. Seeley, PhD., etc.
Cons
You need to have at least three years of beekeeping experience in order to be able to enroll in this program.
The program fees are a bit high.
This fully online program offered by the University of Montana (UM) provides an excellent opportunity to learn more about beekeeping. It's endorsed by the American Honey Producers Association, the Montana State Beekeepers Association, and Project Apis m.
Primarily, it consists of three courses, divided into apprentice, journeyman, and master levels. The first level is designed to give you the most robust foundation to start your beekeeping journey.
Plus, the second and third levels provide knowledge build-up to elevate your beekeeping skills. In addition to that, the university also offers other special courses, such as Natural Beekeeping.
Pros
All the courses are fully online.
Each course is structured with a variety of activities, from discussion forums to assignments and quizzes.
It's self-paced, meaning that there are no scheduled meeting appointments.
The course is taught by experienced UM faculty members.
Cons
You should have entry-level experience with handling bees before applying.
You must pay extra fees (credit recording fees) if you plan to take the courses for academic credit.
The courses may get canceled if the number of registered students is below the minimum.
The courses require additional textbooks and material, such as a microscope (for the higher levels).
This online course bundle is the ultimate program for you to know everything about beekeeping. Taught by the EAS-certified master beekeeper David Burns, this program consists of seven essential courses.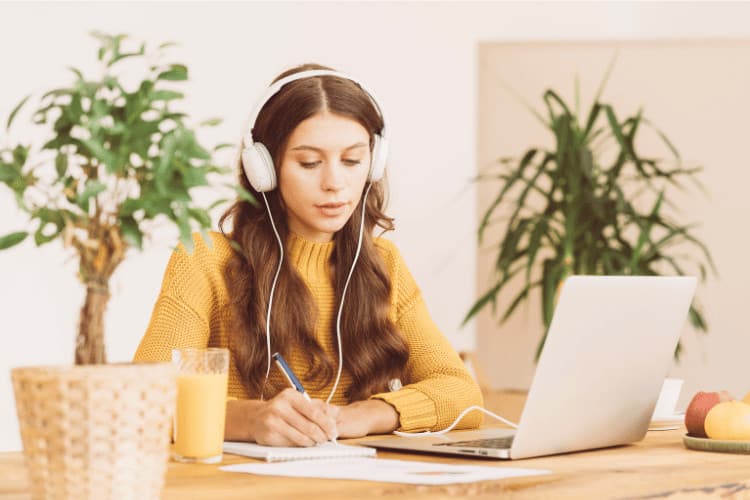 Here's a quick overview of what you should expect to learn from these courses.
Basic Beekeeping: During this course, you'll know the fundamentals of beekeeping, including common vocabulary, essential gear, and all the needed equipment. Additionally, you'll study the anatomy of honeybees, their life cycle, and some preliminary hive managing skills.
Mite Control: This course contains vital information about all the common mites and how to treat them through a series of video presentations. It will also teach you how to test your hive for mites and how to select the appropriate treatment approach.
Spring Management: Such a course gives you precious knowledge to deal with your hive in spring. From splitting the hive to feeding solutions, it makes one of the most essential parts of the program.
Advanced Beekeeping: The advanced section of the program includes more in-depth information about beekeeping. It also covers a brief overview of queen rearing and provides a few tips to improve your hive.
Queen Rearing: With a more concentrated approach, this course discusses everything about queen rearing. From the benefits of raising your own queens to packaging them for shipment, it's a part you don't want to miss.
A Day in the Apiary: This section walks you through a day in the life of a beekeeper. During these lessons, David will demonstrate most of the practices you need to master as a successful hive manager.
Getting Your Bees Through Winter: Lastly, you'll learn how to get your beehive to survive the cold winters through different techniques, from proper feeding to mastering the art of wrapping.
Pros
You can view the lessons online whenever you like, as they remain in your account.
You receive a completion certificate upon finishing the program.
You can share the courses with any of your household members.
You'll have to mail the worksheet for grading, which takes about six to eight weeks to process.
You can also try the beginner three-course bundle at a more affordable price.
Cons
Courses are non-refundable.
You must pay an additional $10 for each household member who wishes to receive a certificate.
This comprehensive course provides fantastic information about starting your own beehive. It guides you step by step through your beekeeping journey, from setting up your apiary to extracting honey and beeswax.
Generally, the course consists of 95 lectures divided into nine sections. Each section tackles an essential topic, with a total of over 12 hours of on-demand videos. In addition, the course contains several more articles and downloadable resources for maximum benefit.
Basically, the main goal of such a course is to teach you to keep bees in a low-cost and enjoyable way.
Signing up for this course, you'll learn the basics of beekeeping and how to set up a suitable type of hive. You'll also understand honey harvesting and how to render beeswax into wax blocks to make simple candles.
By the end of this course, you should be able to start your hive and manage it properly.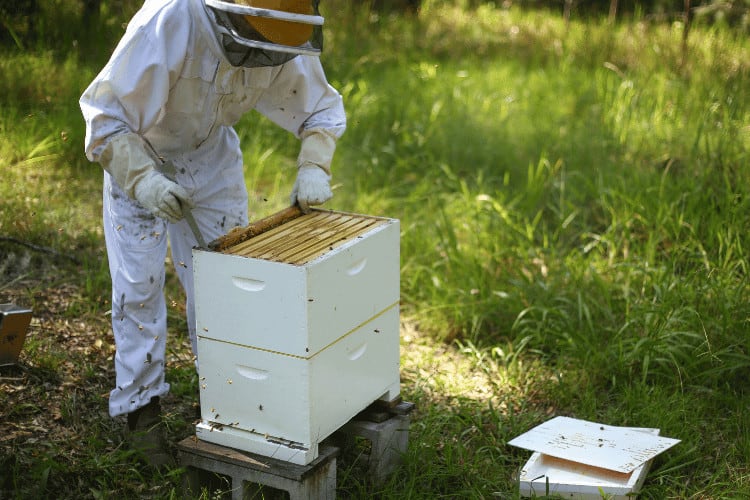 Pros
The price is affordable.
It's an excellent course, especially if you want to start beekeeping on a budget.
You get a Udemy certificate of completion after you finish the course.
It offers amazing downloadable resources.
It provides great information, even if you know nothing about beekeeping.
Cons
You may notice the course is a bit slow in the beginning, but it picks up a reasonable pace as it goes on.
Unfortunately, most queen-bee-selling breeders don't always monitor their genetics. As a result, you can get stuck with a weak queen. Luckily, this course provides valuable information for you to learn new skills as a beekeeper, which is queen breeding.
Through this course, you'll understand everything you need about the life of queen bees. You'll also learn how to raise quality queen bees to improve your apiary without the need for grafting.
Although such techniques are more specifically suited for the top bar hive design, they can be fantastic for whatever type of hive you have. In all cases, it's impossible to walk out from this course without gaining significant queen breeding knowledge.
Pros
The course is a great starting point for you to produce your own queens.
It's simple and easy to understand, presented by an excellent instructor.
It's suitable for both top-bar and Langstroth hive owners.
It grants you a certificate of completion after finishing.
You don't need any special equipment to begin the course.
Cons
The course may feel a bit short compared to what you expect to learn from it.
A Final Thought
Aside from getting to help boost the bee population, beekeeping can also make a fantastic hobby. Plus, it has excellent benefits, from giving you access to delicious honey to aiding in pollinating your lovely garden.
In order to gain experience, you have to search for the best beekeeping courses possible. Not only do they provide you with the knowledge you need for maintaining a healthy hive, but they can also help you take advantage of profitable business opportunities.
In all cases, you can never have enough education when it comes to beekeeping.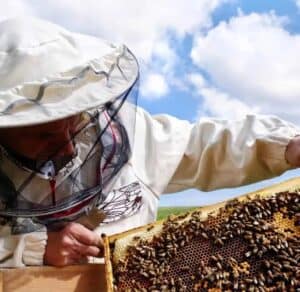 My goal is to show that anyone can take up beekeeping and it can be a very rewarding hobby. I strive to share my experiences and answer any questions you may have.