The Best Insurance for Beekeepers: A Comprehensive Guide
Do you know how many things can go wrong with your beekeeping? From weather disasters to certain diseases that could harm your bees, there's no shortage of things that could harm your hive.
Sadly for us, there isn't really a way to predict or combat such problems. However, you could get back on your feet if you have a good insurance policy covering you.
This could lead you to wonder: What's the best insurance for beekeepers? The answer to this question is a tad complicated.
Some companies tailor programs just for beekeepers, and others have insurance that could still work out for you.
So, join me today as I dive into some of these companies! I'll also share some answers to a few of the most common questions. Let's begin!
The Best Insurance Providers For Beekeepers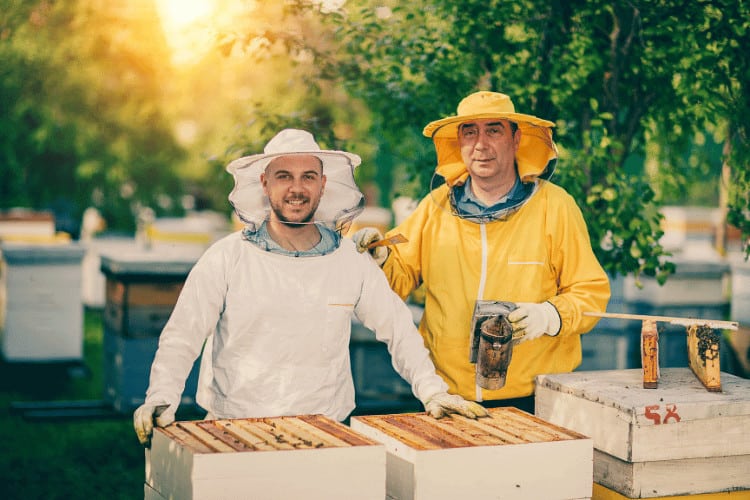 While the list below offers an extensive look into the crème de la crème of insurance providers, don't forget to check the questions afterward. They'll help you make an informed decision!
For now, let's take a look at the agencies:
The first thing I could say about General Liability Insurance is that it's not like other agencies—at least, that's what they say on the site!
It's a commercial insurance agency that tries to make it easier for small businesses to find the necessary insurance.
However, what sets it apart is that it isn't venture capital funded, nor does any big insurance company own it. As a result, General Liability Insurance is independent and more client-centric than most agencies.
This is what makes their promise to provide beekeeper insurance so appealing. They know what our small business needs and how to deliver.
What I Liked
Independent
Client-centric
They understand small business
What I Didn't Like
Not a lot of data is available on the site
If you don't feel like using an intermediary between you and the insurance company, you can talk directly to providers like BeeInsure.
This is a premier insurance company that focuses solely on helping beekeepers and their businesses.
A quick look at the site provides a general estimation of their services. There's a commercial general liability policy, in which the insurer provides coverage against claims arising from injuries or damages that might result during business.
They also have a "products coverage" in addition to the previous policy, which covers liabilities related to products like beeswax and honey.
They put up a cap of $1,000,000 per occurrence and $2,000,000 for the entire policy duration. There's a $250 deductible, which the beekeeper pays for any claim.
Finally, the company offers a low premium of about $350 annually to ensure it's affordable for all apiarists!
What I Liked
Designed explicitly for beekeeping business
Significant data on the site
User-friendly interface
What I Didn't Like
There isn't data about other beekeeping programs or policies
As you can tell by the name, this one is dedicated entirely to helping our beekeeping endeavors!
What makes BIS stand out is it offers one-on-one consultation sessions that can help you figure out your needs.
The company promises to go over every detail with you in these sessions and give you an honest assessment of your needs.
Its consultant will also discourage you from buying unnecessary coverage so you don't spend more than you must.
Moreover, they'll keep you updated throughout the year on what changes you could take advantage of to increase your savings. While this type of transparency is what builds trust, BIS offers more.
On their site, you'll find a special section dedicated to testimonials from previous clients that illustrate what to expect when working with them.
What I Liked
Clear and transparent process
The testimonials on the site
User-friendly interface
What I Didn't Like
No viable information regarding any program
The last program we have here that specializes in caring for beekeeping is the United States Department of Agriculture (USDA) Insurance Program.
Their main insurance policy offers three programs to choose from. First, it protects whatever income source you get from beekeeping—honey, pollen, wax, or the bees themselves.
There's also "Whole-Farm Revenue Protection," which offers $8.5 million in insured revenue for everything on the farm, providing a comprehensive safety net.
Finally, there's a "Micro Farm Program." This new option focuses on small farms that sell their products locally.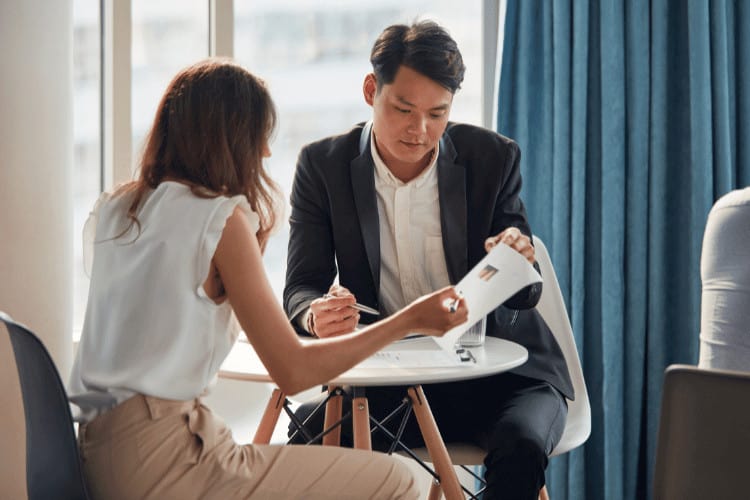 The policy guarantees revenue for beekeepers producing honey, bees, and any other hive product when facing problems such as weather-related ones.
However, if you look at their list, you'll find a variety of programs that could help you with more than just insurance.
What I Liked
Various options to choose from
Details plans
Government Program
What I Didn't Like
It could use more information about monetary coverage
Moving to a more general approach, we have Farmers Insurance here. This company didn't solely focus on beekeepers but aimed to help farmers secure whatever they like.
It started as a car insurance company for farmers, and now you can insure your home, vehicle, and even life with them.
In their business insurance segment, they offer clients comprehensive research on business insurance options by coverage and industry type to help them understand.
The company also promises to answer any questions you might have regarding insurance.
Essentially, its goal is to help you understand the options available so you can choose from them. And trust me, there's a lot!
Among their many options, there are property, liability, crime, worker's compensation, and auto coverage.
What I Liked
There's a mobile app
Focused on farmers
Decades of experience
What I Didn't Like
The site can be overwhelming
Are you a newbie beekeeper who's just starting his business? Then, you might want to consider State Farm as a viable option.
Their main goal is to help people and empower businesses, especially small and innovative ones.
State Farm offers a Business Owner Policy (BOP) that includes two primary coverages: general liability and property insurance.
Moreover, this policy contains unique customization to fit your business needs. They cover equipment breakdown, income loss, and securities protection for free.
Finally, they've been in the field for over a century, with an extensive portfolio working with companies like Canary, Cambridge Mobile Telematics, and Replicant.
What I Liked
Excellent website
More than a century of experience in the field
Multiple options for insurance and customization
What I Didn't Like
Not enough data about their program coverage
Frequently Asked Questions
Now that you know some of the best insurance providers for beekeepers, it's time to check out some of the most common questions about this topic.
What are the main types of insurance do beekeepers need?
Several types of insurance policies are on the market, each with its benefits. The only thing that can determine which is best for you is how you operate your business.
For instance, there are:
Property insurance: This one mainly protects your equipment and the farm or property itself.
Liability insurance: While you may be immune to your bees, others not so much. This policy helps protect you from potential injuries or damage your bees do to others.
Product liability insurance: This type is vital if you sell bees, wax, honey, or any kind of product from your beekeeping. It protects from any claims made by others against defective products.
Cargo or In-transit insurance: This insurance is essential if you move your hive from one spot to another or often need to transport bee-related products.
How can I determine the right amount of coverage for my beekeeping operation?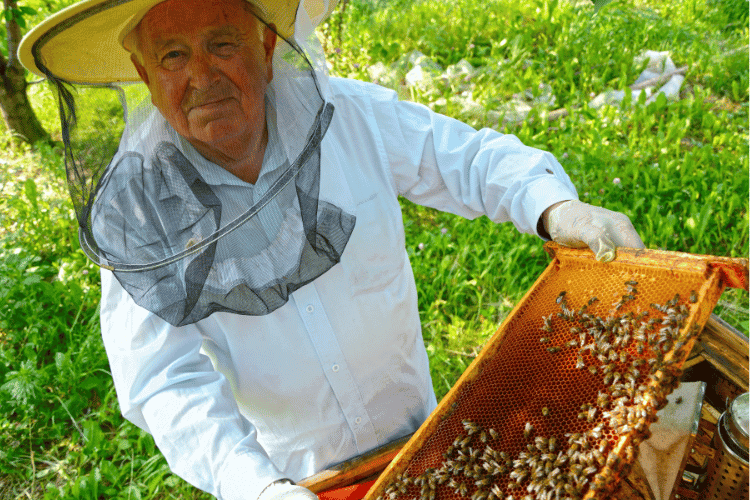 To give you a clear-cut answer here would be wrong. Why, you might wonder? It's because the answer varies greatly from one farm to the other.
However, there are some basics you can consider to help you determine the proper coverage, including:
Value of Equipment and Infrastructure
Of course, if you're just a hobbyist, you might not have many tools in your shed or fancy ones. However, if this is your business, you probably have smokers, extractors, feeders, suits, and other devices.
As for the infrastructure, there's the equipment storage, the apiaries, and where you process the honey and wax.
If you list every item on this list and assess how much it'll cost you to replace all of it, you'll have a good ballpark of your baseline coverage.
Potential Liabilities
Did you know that between 5% to 7.5% of Americans are sensitive to bee stings? It's true! Now, imagine if someone was on your property and just happened to get stung by a bee. How much might the potential claim be?
Also, what if someone reacted horribly to your honey or one of your products? How much might the claim be as well?
Never mind the medical bills; there are also legal fees that come with defending such claims! These little things are the ones to keep in mind when calculating coverage.
Final Words
So, what did we say about the best insurance for beekeepers? That's right, it's entirely dependent on your beekeeping process and needs!
Many companies specialize in offering insurance plans just for beekeepers, like General Liability Insurance, BeeInsure, Beekeeping Insurance Services, and USDA Insurance Programs.
If your work is still in its beginnings or you're just a hobbyist, you can always go in a more general direction. Companies like Farmers Insurance and State Farm can help you with that.